Green Park completes mandate appointing Sir Peter Hendy CBE as Chair of the LLDC
News // Posted 11 months ago by Green Park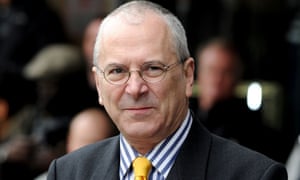 Green Park has completed a mandate for the new Chair of the London Legacy Development Corporation (LLDC) as Mayor Sadiq Khan announces the appointment of Sir Peter Hendy CBE.
Currently chair of Network Rail, a position he will retain, Sir Peter served as transport commissioner for almost a decade under former mayors Ken Livingstone and Boris Johnson. Sir Peter has more than 42 years' experience of working in London's transport and infrastructure sector in London.
The LLDC was established to capitalise on the success of the 2012 Olympic Games and is tasked with building a sustainable programme to deliver regeneration, growth and investment in East London. It works diligently to help create opportunities for local residents and to drive innovation.
Sir Peter Hendy CBE, new chair of the LLDC, commented on his appointment:  "I am delighted to have been selected to work alongside the Mayor, his team and all my new colleagues at the LLDC.  I'm looking forward to working with all of the LLDC's stakeholders and partners to expand our plans for the regeneration of East London."
Raj Tulsiani, CEO, Green Park, said: "We were very pleased to support the Mayor's Office in the process for appointing a new Chair for the LLDC. Identifying candidates with the vision, experience and drive to take on the role was a key focus and we are delighted that Sir Peter has secured this post.  Finding candidates with an astute, highly specialised professional acumen who also possessed the ability to deconstruct London's diverse intricacies was a challenge but we were delighted to help the Mayor's office again to develop a worthy panel to select from."